Our Beers
Our aim at Barefaced is to produce progressive beers that are quite frankly......straight to the point. Using great ingredients we focus on quality, brewing beers we want to drink & hope you do to.
THE STORY
Tom and Nick started Barefaced Brewing from opposite sides of the world. Nick was living in Australia, Tom in Edinburgh and they would often chat about the beers they were drinking or brewing at work. Soon, they started cooking up an idea to move back to their hometown in Dorset and start their own micro-brewery, making beers that represented everything they loved from across the continents - beers that were perfect for BBQs and hangouts.

After a summer brewing in a converted garage, throwing pilot batches of pale ales and porters down the necks of neighbours and friends, they realised that good old-fashioned hard work and perseverance was starting to pay off. People liked their beer; they needed to expand. In come Bad Hand Coffee, the coolest coffee roasters on the English Channel, offering a hipster warehouse space right smack in the middle of Bournemouth, just perfect for a taproom and brewhouse for two Wimborne boys.
We see small batch production as an advantage - it allows us to not only produce a delicious range of core beers, but also to develop exciting, experimental seasonal brews as part of our Jekyll & Hyde series.
Our beers are inspired by the stories & experiences; not only of Tom & Nick but also friends, family, the guy propping up the bar & anyone within ears range.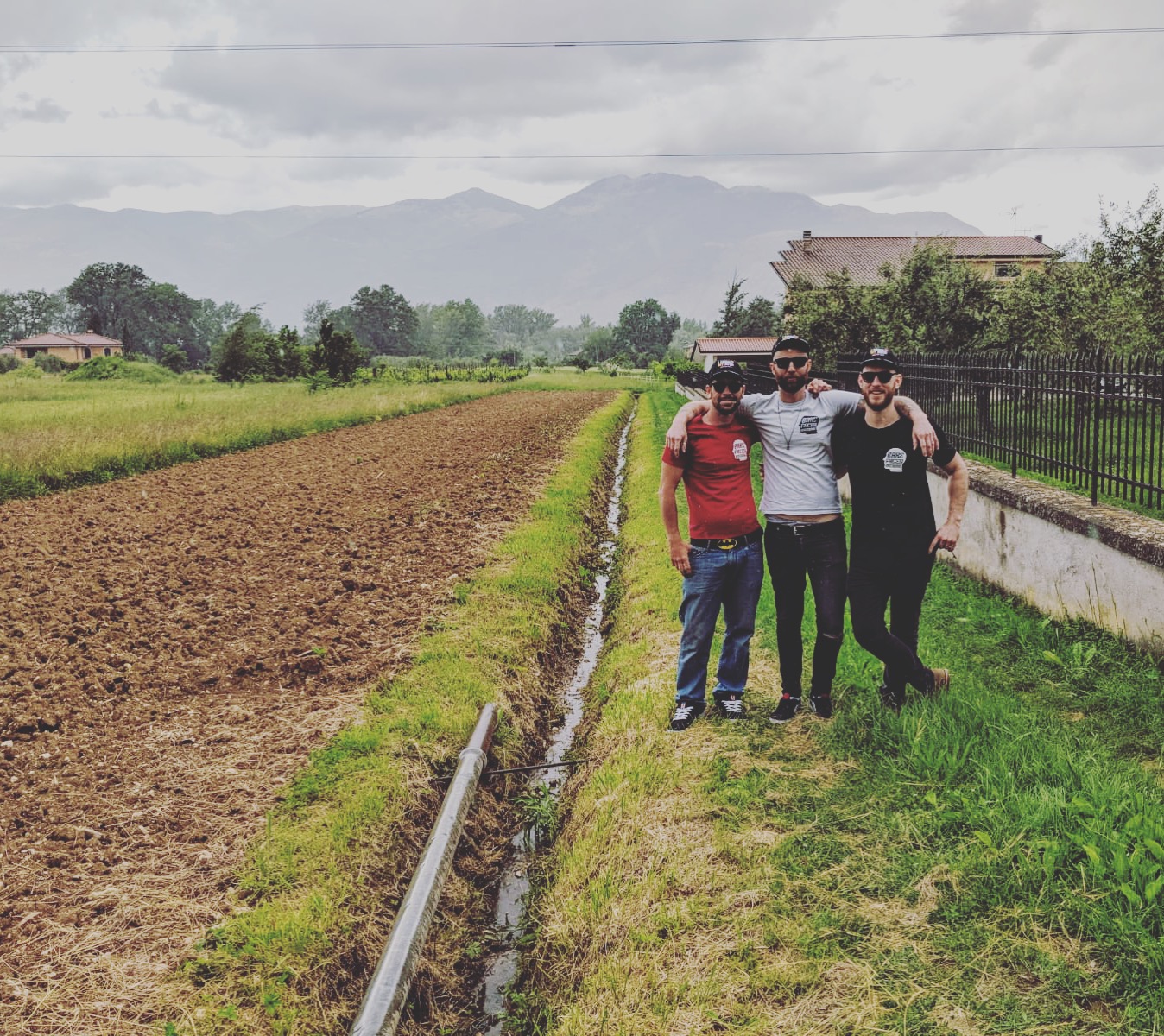 Coops
The spreadsheet guru
Old man Peacock (Matt)
The man, the myth, the Legend.